This past weekend was the Atlanta Comic Con and I was beyond excited! Comics and Fandom stuff galore, what's not to love? What my sister and I were most excited for, though, was getting to meet some of the special guests from our favorite movies and TV shows!
My sister met with Nichelle Nichols, the original Uhura from Star Trek: The Original Series. Nichelle was super sweet and funny and it was so cute how excited my sister got seeing her.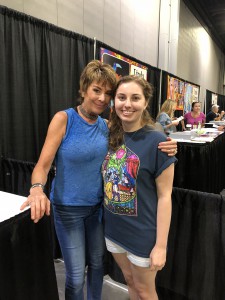 The person I was personally most excited to meet was Paige O'Hara a.k.a Belle a.k.a my all-time favorite Disney Princess! She is the only person I got a photo with at the convention, but I did get to meet Linda Larkin, a.k.a Princess Jasmine (another favorite of mine) as well and have her sign a print that we've had hanging up since we were little. You can kind of see Linda in the background of this photo – she is the blonde woman in the back.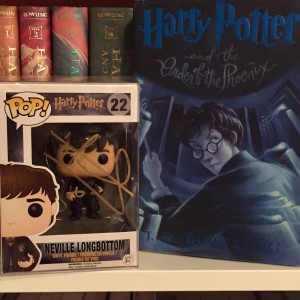 My sister and I also meet the amazing Matthew Lewis, better known as Neville Longbottom from the Harry Potter movies. Neville has always been one of my all-time favorite Harry Potter characters, second only to Hermione Granger. Neville was always a character that I wanted to give a hug and be his best friend, and I remember some of my friends and classmates teasing me for liking this goofy secondary character who was always losing things and messing up potions. They stopped after Order of the Phoenix came out and showed how important Neville would end up being. I am so glad I got to meet Matt and get my Funko Pop signed. It's a great addition to my Harry Potter collection.
The last person we met was Sean Astin. We have seen a lot of his work, specifically Rudy, The Goonies, Stranger Things and of course Lord of the Rings. He signed my copy of Fellowship of the Ring and my sister's Samwise Funko. We were able to have the most interaction with him, which was surprising considering how long his line was. He was a very sweet guy and joked around with everyone who came up to see him.
We had never met any celebrities before this event and we are so glad that we got to have the experience. Everyone in line with us was respectful and patiently for their turn to meet the stars. I don't know if it's because we are in the South and we try to be extra polite or people were starstruck, but overall the process of meeting the stars was handled extremely well.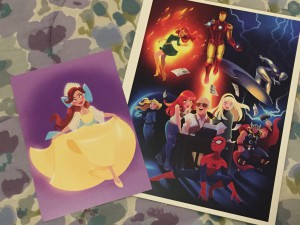 Atlanta Comic Con also had tons of amazing artists scattered around the room, but there was one booth that had the cutest prints. The artist is Dylan Bonner (Follow him on Instagram: @dylanbonner90), who has done some of the artwork for the Disny Pocket Princess comics from JoeBooks. I picked up two smaller prints, one of Cinderella for my sister (as that is her favorite Princess) and one of Anastasia in her dress from the 'Once Upon a December' scene. I ended up going back a little while later and grabbing his Marvel print that featured Stan Lee as well as four of my absolute favorite characters: Spider-Man, Mary Jane, Gwen Stacy and Sue Storm/Invisible Woman! It is now proudly displayed on my graphic novels shelf. He also has a Society6 page (https://society6.com/dylanbonner) if anyone is interested. It didn't look like these specific prints were on there, but he had some other amazing works that I would highly suggested checking out, especially if you are into mermaids.
I am so glad I was able to attend this event and can't wait for next year!
Did any of you attend this event, or have you been to any comic conventions in your areas? If so, what was your favorite thing?
Thanks for reading!