Hey there, Literature Lovers! This past weekend I was fortunate enough to attend the Taylor Swift reputation Stadium Tour with my sister in Indianapolis, and what an incredible show it was! We haven been to a lot of concerts, but you could tell during this show that it was flawless!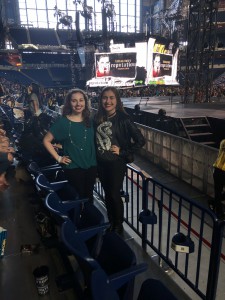 To get myself in the mood for the show, I decide to read Sing by Vivi Green, which you can tell by the cover art is loosely based on Taylor's Swift.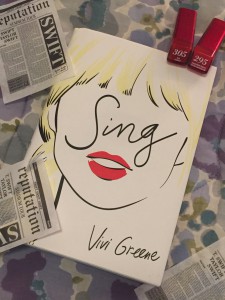 Sing follows international pop sensation Lily Ross, who is 92 days away from starting her Forever tour, which features songs about her boyfriend and fellow celeb, Jed. The thing is, Jed doesn't see their relationship as forever. He ends things with Lily with very little explanation, leaving her crush and unmotivated about her music. Her best friends decide she needs to escape and whisk her away to a small island in Maine where she can be normal. And one perk of being normal is finding small town romance. Lily must find balance between the star she is and the quiet town she has fallen in love with.
This was a short, easy read for me. The descriptions of the island town really made me feel like I was there. Overall, Lily was a pretty good and empathetic character. While she was upset about her boyfriend
If you are a Taylor Swift fan or love fictional books about celebrities, I recommend you give this one a shot.
Rating: 3 out of 5 Stars.
Have you read Sing what were your thoughts? Have you been to any concerts before? I would leave hear about it in the comments below!
Thanks for reading!