Today was the day, the day I got to open up the box with the finished copies of my first novel, Vlogger Nation!!!!!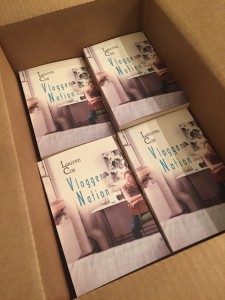 LOOK AT THEM. LOOK AT THE PRETTIES. SO. MUCH. EXCITEMENT.
I will have an official release post up on Monday so keep an eye up for that.